Units are in stock and ready to ship, Contact us for more information!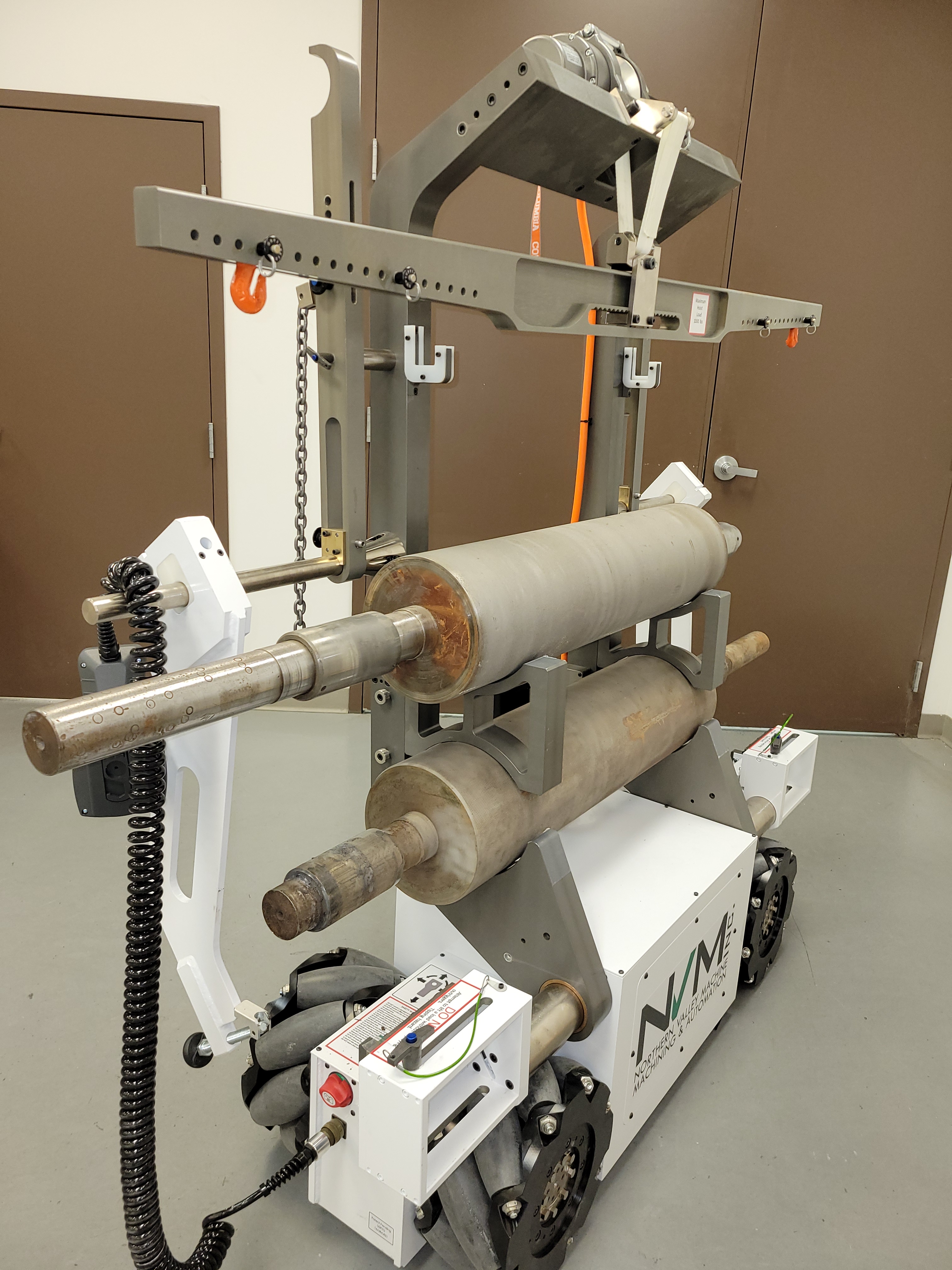 The MoRT Roll Hoist RH21 is designed to remove the rolls from roller mill stands that have singular rolls. It can remove two rolls weighing up to 1000 lbs. each from the mill stand and nest them both on the unit for transport to or from the stand.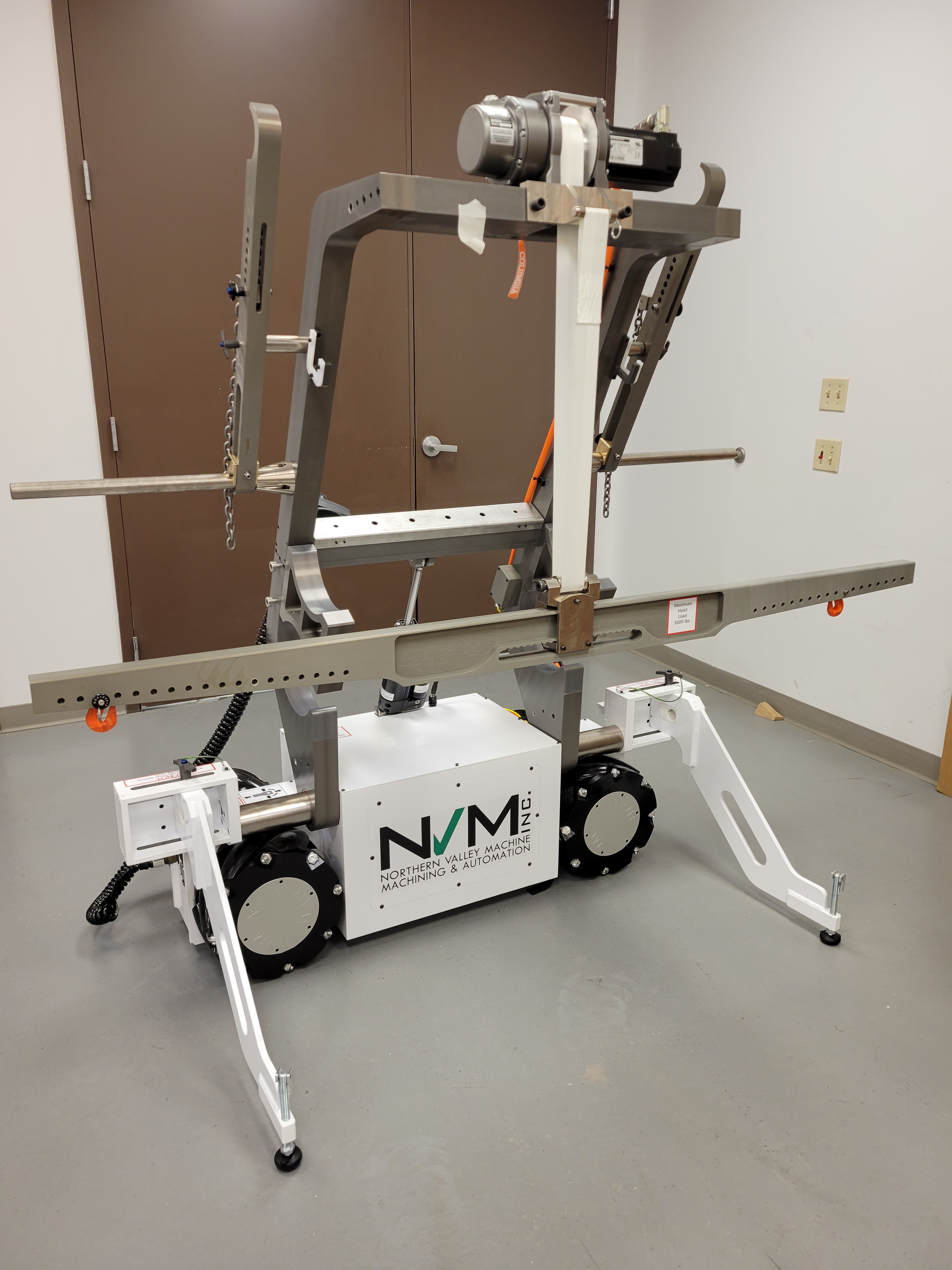 The unique design allows various methods for the Roll Hoist to pick the roll from the stand. The hoist and spreader beam can either be directly attached to the shaft ends using the shaft hook or a strap may be employed when using the strap hook.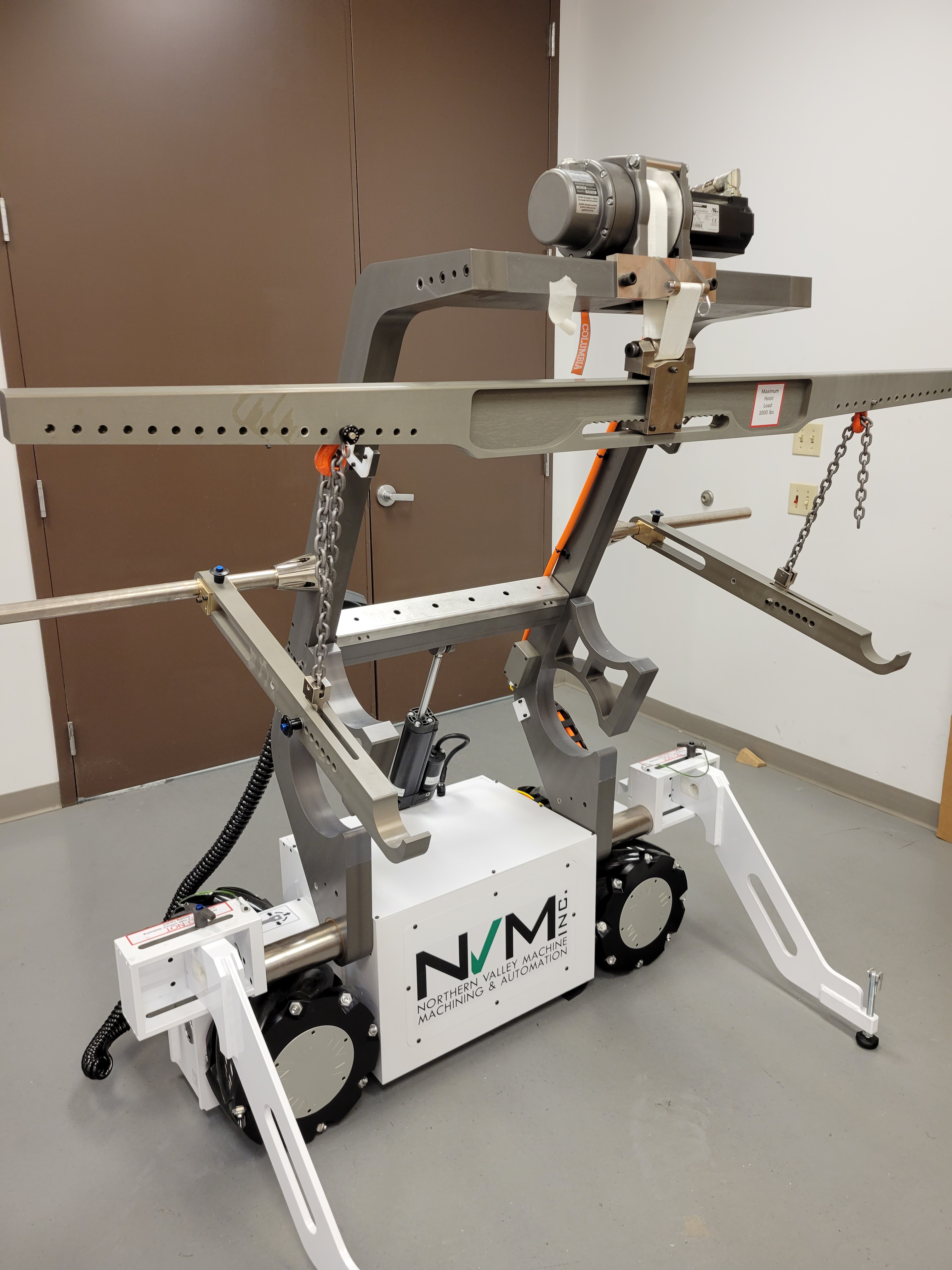 The inner shaft arms are used when the hoist is unable to be positioned directly over a roll. The arms are unlocked, lowered and straps are paced over the strap lug and into the strap hooks. The inner shaft arms are positioned under the roll shafts by raising/lowering the hoist and extending/retracting the lift arms. Once in position, the roll is lifted from the stand and placed in a location where the hoist can be placed over top and re rigged using the spreader beam. In the event the roll cannot be picked by the shafts, a cradle may be used in concert with the hoist.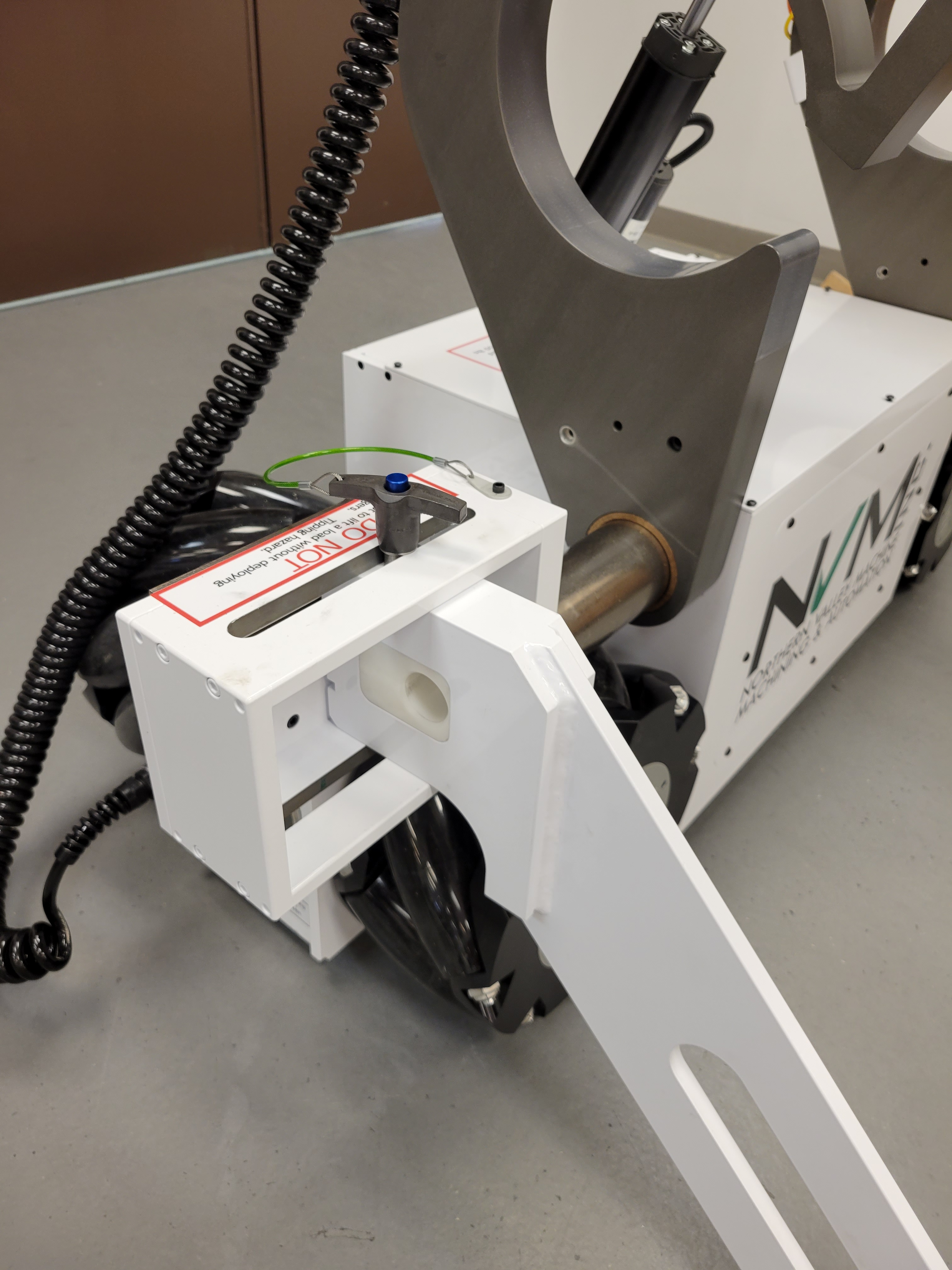 The unique ability to reach out over the mill stand and pick the roll straight up is the key feature of MoRT Roll Hoist. However, this feature is only made possible by the use of the outriggers. Failing to deploy the outriggers when lifting rolls that are outside of the wheelbase could result in a catastrophic tipping event.
The Roll Hoist does have protection from tipping. A pair of inclinometers monitor both the angle of the lift arms and the angle of the base with respect to world level. Certain functions are disabled depending on the position of those inclinometers. The hoist up and tilt out functions will not work when the sensor in the base is too far out of level. You will be able to lower the hoist or retract lift arms which will allow you to set the load down and re-rig the load so it can be lifted safely. The inclinometer on the lift arm will prevent the Roll Hoist from travelling at normal speeds unless it is in the fully retracted position. It will also sense when the hoist is positioned outside the wheelbase and completely remove the wheels from turning and not allow any movement of the base.
Download Product Brochure